Rex and Aaron are in the studio today and are here to try something new; one of them is getting fucked up the ass. As it turns out, Aaron is the one who is going to take it for the team even though Rex's dick size is somewhat intimidating. However, it helps that the boys had great chemistry in their last scene and as such, they feel pretty comfortable around one another.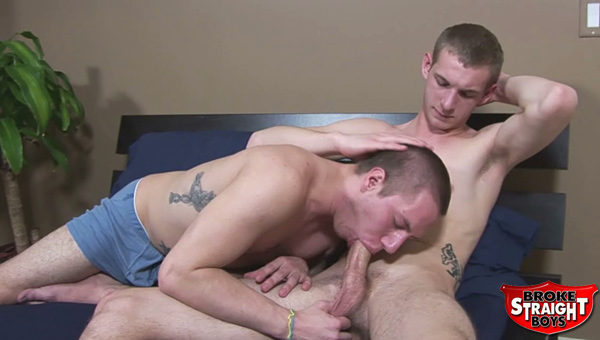 The two boys were raring to go and as such, we got them to stand up and strip down to their underwear before hopping back onto the bed. Dicks in hand, Aaron and Rex wanked themselves into a respectable hardness, Aaron unable to stop staring at the length of Rex's cock. Rex got hard so quickly!
As Rex was as hard as he was going to get, wetold him to let Aaron have his way with his dick. Taking off his underwear, Rex relaxed back against the headboard as Aaron leaned over and took the long cock in his straight boy mouth.